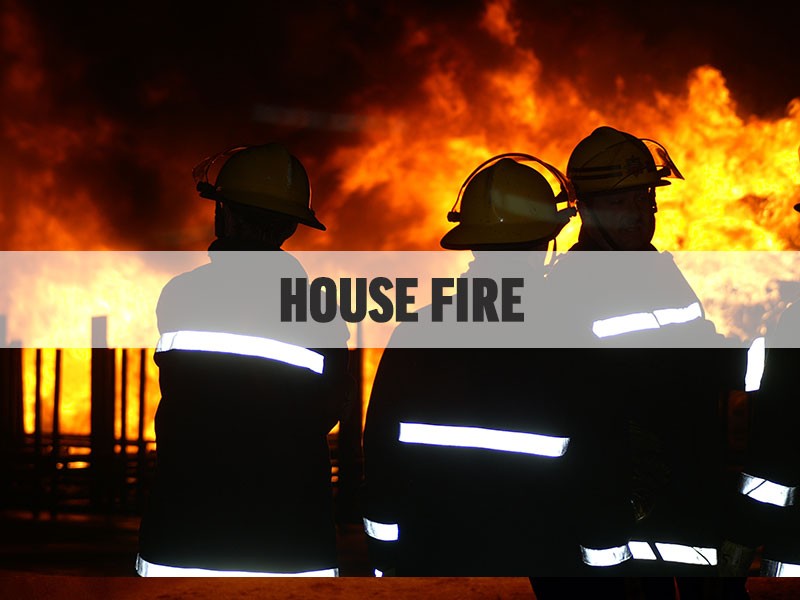 "A Statham man suffered burns to 50-percent of his body when his mobile home caught fire early Tuesday morning. 
Barrow County firefighters were called to the residence on Oak Spring Street in Statham around 4 a.m. July 2 by a neighbor who noticed the fire, according to Barrow County Emergency Services (BCES) spokesman Steve Rose.
"The first arriving fire units reported heavy smoke and flames coming from the window of the home, and an adult male lying in the front yard with severe burns to much of his body," Rose wrote in a press statement.
He said the burn victim, whose name was not released, was air-lifted to a regional burn center for treatment. He was able to talk to emergency personnel about what happened. 
"The homeowner told responding crews that he had been smelling propane for a few days prior to the fire," Rose said. 
Investigators determined a wall heater in the house had been installed incorrectly, allowing propane to leak into the structure. When the homeowner tried to light a cigarette in the vicinity of the leak, fire erupted.
"The fire was contained to the living room and kitchen area of the mobile home, but the rest of the home received heavy smoke, fire, and water damage. The mobile home was declared a total loss," Rose said. 
Firefighters found a dog dead inside the home, according to Rose. 
The fire prompted BCES to issue a reminder that any propane or natural gas equipment in a home should be properly installed by professional technicians who are familiar with current building codes and regulations. The department said the smell of propane or natural gas, particularly inside of an enclosed building, should be investigated immediately. Homeowners and renters should be familiar with where gas shut-offs are located in their homes and how to turn off the flow of propane or natural gas